Serving Nutrition for
more than 60 years
It is considered the reason behind millions of healthy smiles, Protinex is one of the India's most prescribed nutritional supplements, and the only unique supplement with the power of Hydrolysed Proteins. It is one of the few nutritional supplements in the market that can be taken on a regular basis by everyone (Not for people allergic to peanuts).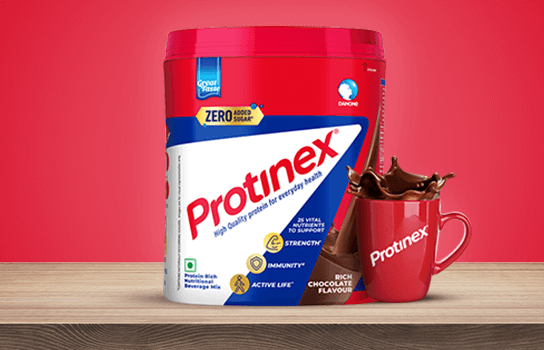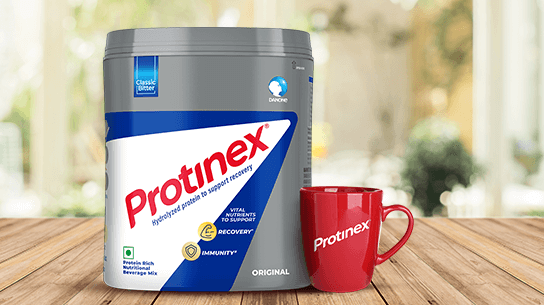 It provides complete nutrition and strength; Protinex is fortified with the right amount of carbohydrates, minerals, vitamins and zero trans fats. Protinex is also easy to digest and is rapidly absorbed by the body due to the power of Hydrolysed Protein.
Milestones

Protinex Original with Hydrolyzed Protein
Launch of specialized products - Mama Protinex & Diabetes Care
2012 Protinex welcomed into the Danone Family
Protinex became the No. 1 Doctor Prescribed Brand
Launch of Palatable Flavours Tasty Chocolate & Vanilla Delight
Launch of Protinex Bytes as the on-the-go Nutrition Format
Launch of Protinex Lite with Zero added sugar for the Active Adult
Clinically Proven Benefits
Launch rich, indulgent flavor Kesar badam
Continues to be leader in Adult Nutrition category