Serving Nutrition for
more than 65 years
Protinex has consistently been delivering nutrition for more than 65 years and is known for its reliability. It has a long legacy of providing optimal nutrition, helping to strengthen healthy bodies and ensuring the well-being of customers. With the power of Hydrolysed Proteins, it is among the few in the market that provides an option to be taken on a regular basis (Not for people allergic to peanuts).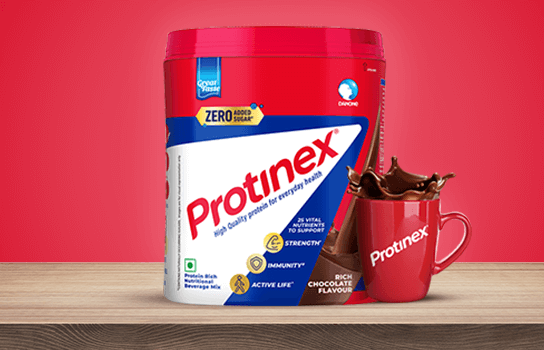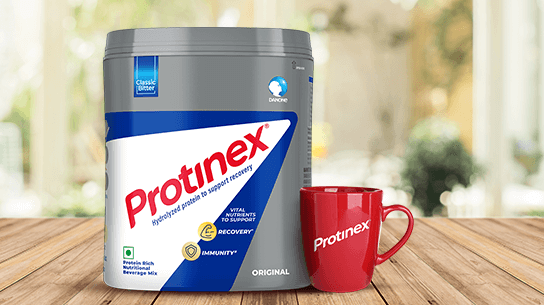 It is fortified with beneficial ingredients such as carbohydrates, minerals, vitamins and more all while providing zero trans fats. Protinex stands by its commitment to giving customised nourishment, keeping India healthy. This makes it an ideal choice for those looking to increase their nutritional intake but also ensure it provides them with complete nutrition and strength.
Milestones

Protinex Original with Hydrolyzed Protein
Launch of specialized products - Mama Protinex & Diabetes Care
2012 Protinex welcomed into the Danone Family
Launch of Palatable Flavours Tasty Chocolate & Vanilla Delight
Launch of Protinex Bytes as the on-the-go Nutrition Format
Launch of Protinex Lite with Zero added sugar for the Active Adult
Clinically Proven Benefits
Launch rich, indulgent flavor Kesar badam
Continues to be leader in Adult Nutrition category