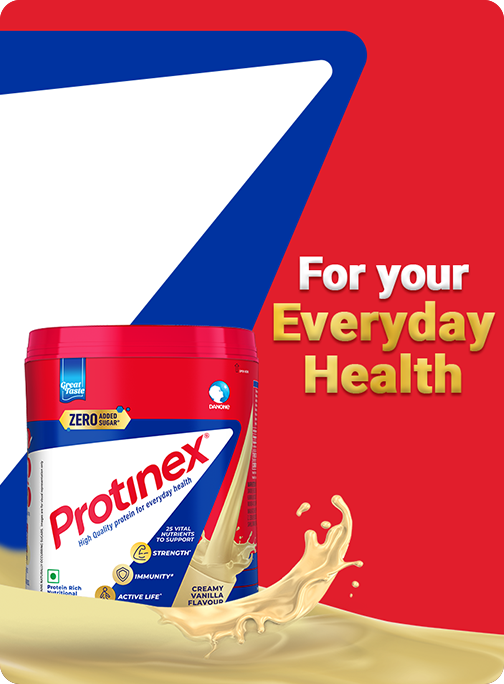 Protinex should be consumed as a part of a well-balanced diet and healthy lifestyle
^CONTAINS NATURALLY OCCURRING SUGARS
CONTAINS NON-CALORIC SWEETNER
Buy On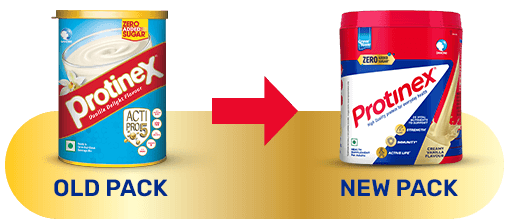 Why drink
Protinex Creamy Vanilla?
The perfect blend of taste and nutrition
Protinex creamy vanilla delivers high protein, making it an ideal nutrition choice.
For those looking to increase their strength and energy.
High Protein
for stronger
muscles

Calcium &
Vitamin D
for stronger
bones

10
immunonutrients
for Better
immunity

Vital nutrients
for good
stamina
Protinex is the one of the perfect partner for you in the race of life. It has zero trans-fats and contains high protein + 8 immuno nutrients making it an excellent addition to your diet.
Protein for growth and maintenance of muscle mass

Vitamin B1 & B2 to help in metabolism

Vitamin A, C, D, E, B12, Folate & other nutrients to support immunity

Iron maintain the normal function of the immune system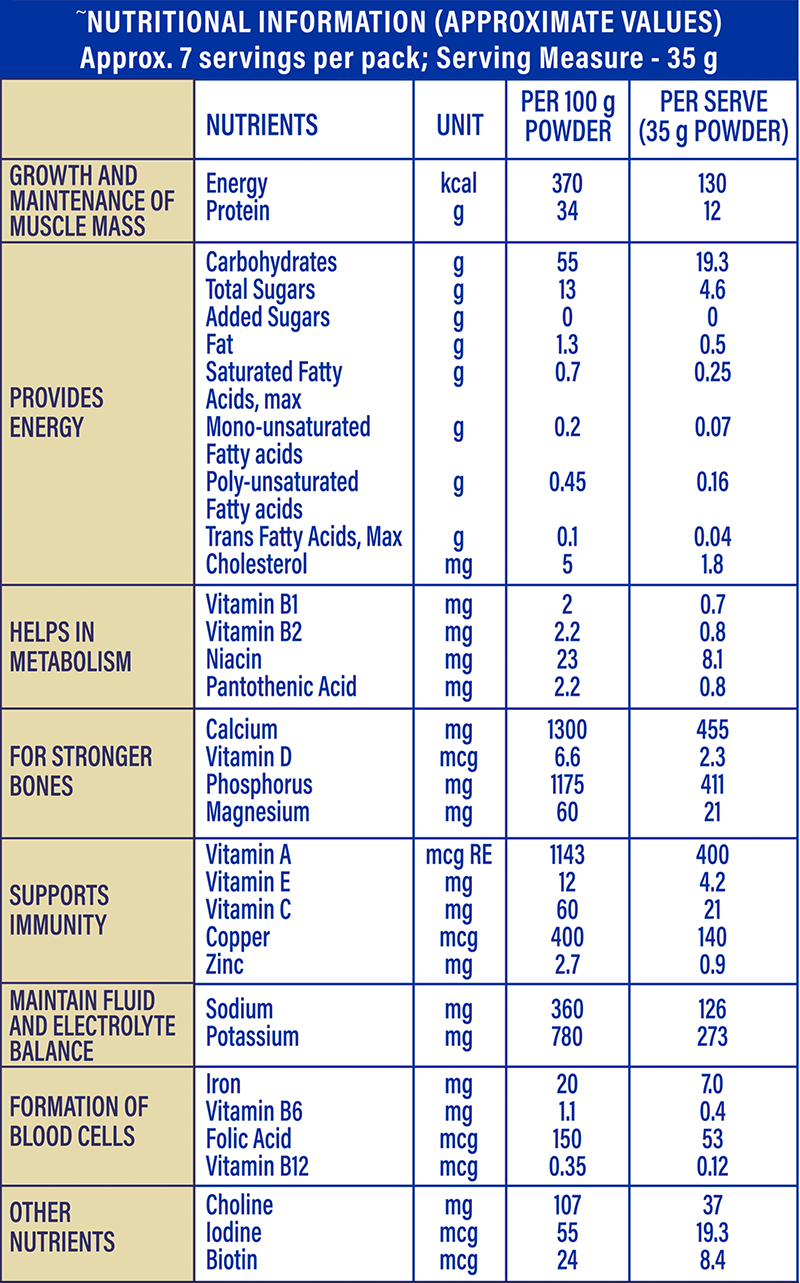 How to make a delicious beverage with
Protinex Creamy Vanilla Flavour
Take a glass (200ml) of lukewarm or cold milk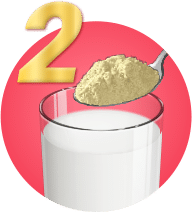 Add 3-4 heaped tablespoons (35g) of Protinex Creamy Vanilla Flavour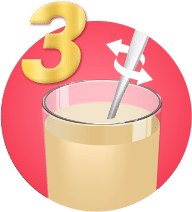 You may add sugar to taste and stir
Frequently Asked Questions
What is 'New and Improved' about the new Protinex Creamy Vanilla ?
New & Improved Protinex Creamy Vanilla which taste great to delight consumers! Protinex is now clinically proven for strength and energy providing 30% more strength-nutrients to the body. The product now comes in a user friendly and attractive packaging.
What are the benefits of Protinex Creamy Vanilla?
Protinex Creamy Vanilla is a source of protein from skimmed milk powder and soy. It is enriched with essential vitamins and minerals required for the strength, immunity, and good health, and comes with great taste
How much Protinex Creamy Vanilla should I take per day?
1 serving per day (3-4heaped teaspoons i.e. 35g) in 200ml milk is the recommended intake per day.
Scan QR code
to find out your protein intake & get a 30-day diet consultation absolutely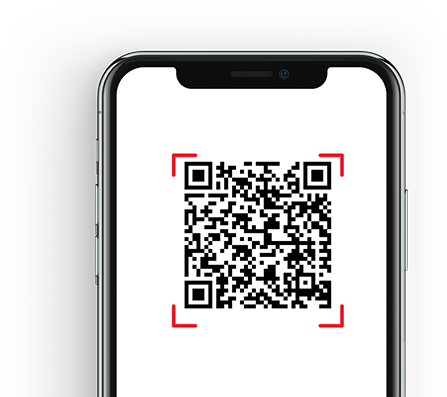 Click Here
to find out your protein intake & get a 30-day diet consultation absolutely

References:
Protinex is clinically proven to increase levels of BCAA by 34% Kurien et al., J. Nutr. Metab, 2020.
Strength and energy nutrients refer to BCAA that have shown to increase energy production. Hormoznejad et al., Sport Sci.Health, 15(2), 265-279.