Here you will find Myths and Facts about Protein and other essential nutrients. Let's understand that 'something' which might be missing in your diet.
MYTH
Regular Indian diet is
enough for our daily
protein needs.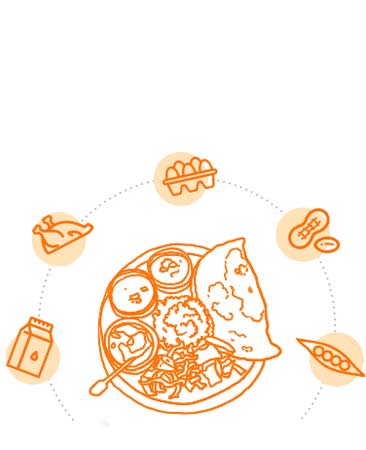 FACT
Until and unless your regular diet is enriched with high source of proteins like beans, pulses, milk, meat and eggs, you are unlikely to meet your body's daily requirement. In which case, you should consider making a protein supplement like Protinex as a regular part of your diet.
MYTH
Multi-vitamins are sufficient for good health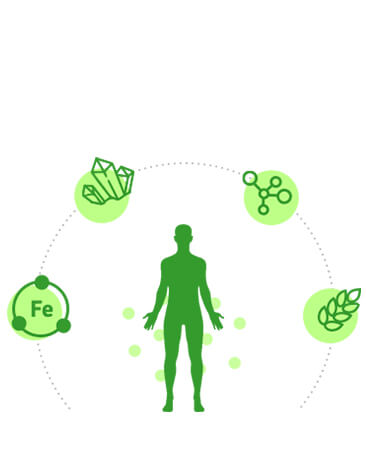 FACT
Your body does require multi-vitamins, but it also needs an appropriate mix of everything from iron, carbohydrates, proteins, vitamins to minerals.
MYTH
The best place to get protein is from red meat.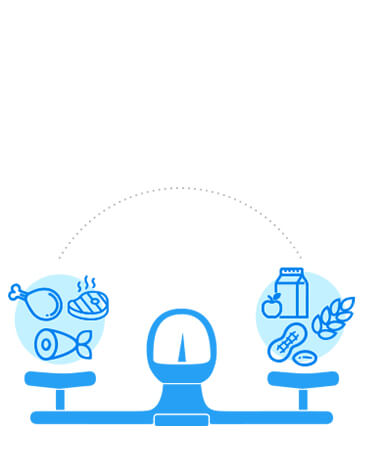 FACT
Moderate consumption of red meat, as little as one serving a day, poses more serious health risk than first thought. (Research from the Harvard School of Public Health).
MYTH
Proteins are required only during certain problems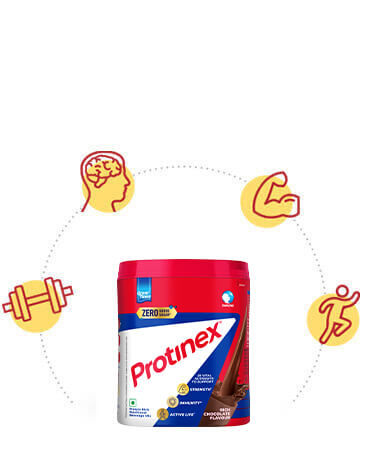 FACT
Protein is one of the most essential nutrients needed by the body. It helps in recovery during illness, and also helps for a host of other reasons like muscle growth, providing calories, production of hormones, functioning of nervous system and more.
MYTH
Between 25-55 years there is no need for extra protein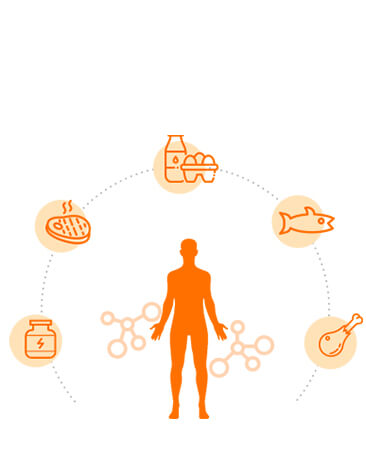 FACT
The above age bracket is one of the most active times for any adult. During 25-55 is when we are in our most active state, so during this period we need good amounts of protein that can justify everything from growth, repair to proper functioning of the cells.
MYTH
High protein will lead to weight gain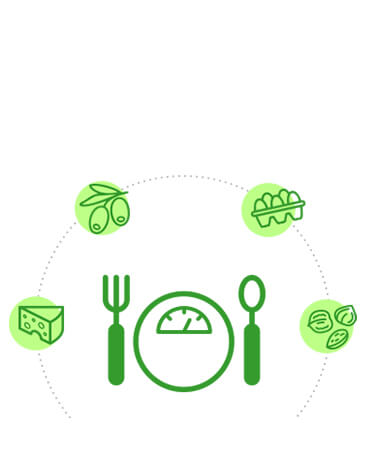 FACT
High protein diet does not lead to weight gain till your calories are consistent. As a matter of fact, low carbohydrates high protein diet works wonders to satisfy your hunger which can actually help you keep your weight under check.
MYTH
High protein diet is bad for my health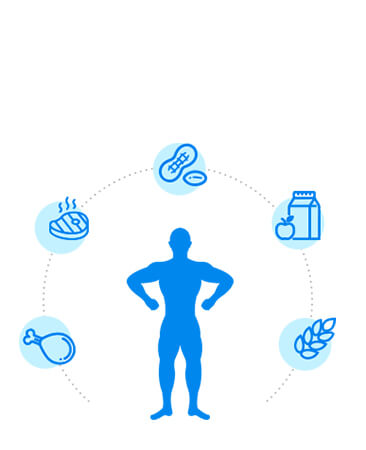 FACT
Protein is needed by the body to function properly. A high protein diet can only do good for your body, as long as you are not considerably exceeding your daily intake requirement.
MYTH
Proteins should be taken only on doctor's recommendation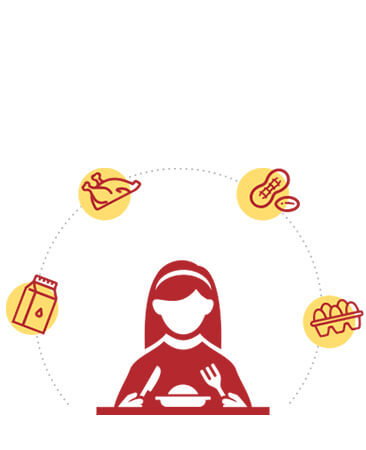 FACT
You don't need a doctor's recommendation for proteins as long as you know your daily intake requirement.
MYTH
1 egg a day is all I need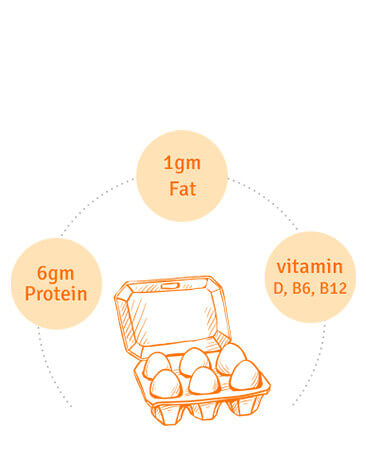 FACT
1 egg contains 12-13 gm of protein. So if your body weight is 60 kg, which means that you require 60 gm of protein daily, then you'll need not one but 5 eggs (that is if you are eating eggs only throughout the day).
MYTH
Protein is only for people who exercise in gym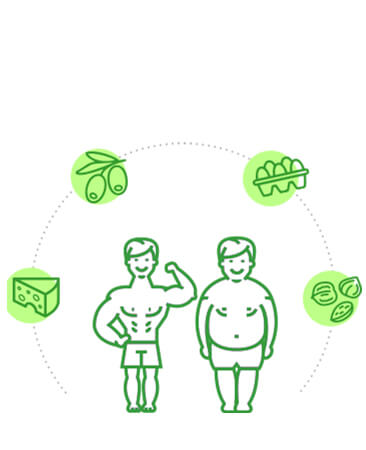 FACT
Protein is a macro-nutrient that your body requires, meaning your body needs it in large numbers. So regardless of whether you are exercising or not, your body requires its daily intake of proteins. Yes, those who exercise need extra protein as compared to those who don't.
MYTH
Proteins are good during illness only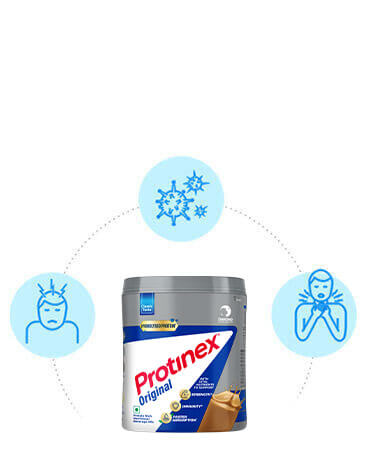 FACT
Protein is one of the few nutrients considered beneficial for everyone, regardless of whether the person is healthy, sick or recovering from an injury. People suffering from an illness might require extra protein.
MYTH
Even if I lack protein, it will not impact my health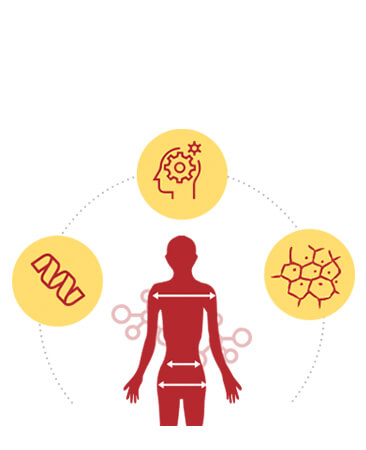 FACT
If you lack protein, then you are hampering your body's growth, development and proper functioning. Lack of proteins also hinders the repair process of your cells and tissues.
MYTH
Only body builders need protein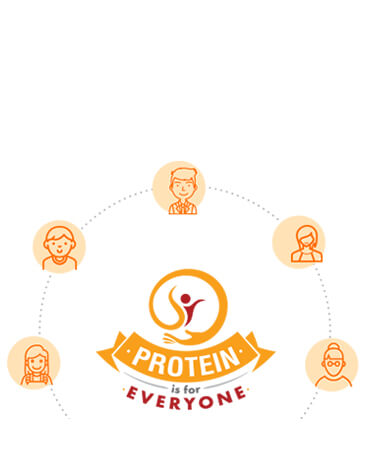 FACT
Again, protein is not a special product, it's a simple nutrient that is present in every part of your body. So regardless of whether you are into body building or not, you require certain amount of protein in your diet. Body builders do require extra amount of protein which helps repair the wear and tear of their muscles.
Your Perfect Nutrition Partner
Complete your daily nutrition requirement with
Protinex, which is the perfect partner for your fast paced life.